What is not Owned by The New iPad 3?
7 Thinks That Not Owned by The New iPad 3?
The new iPad 3 released, there isn't rumors again, just fact and fact. Now many rumors that many people thinks it will come true, may be a disappointed or no problem. However, The new iPad 3 still got their sales after released.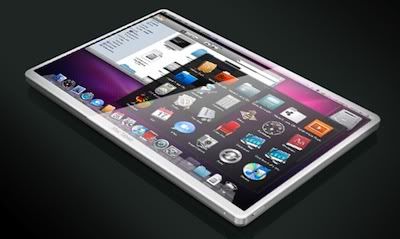 What is not Owned by The New iPad 3?
The rumors have been replaced by the fact, now everyone has to know about the new iPad, a tablet the third generation of the newly launched Apple. Although the recently released product, was still left disappointed by what was not expected to appear there.
Here's how brief conclusion about the The New iPad 3, Cnet reported on Thursday (03/08/2012):
1. The new design
When the iPhone 4S appeared, many were disappointed that Apple did not bring the iPhone 5. Instead the phone comes with several improvements such as better camera without any change of a different design.
Similarly, The New iPad 3, do not look completely different from The New iPad 3. Perhaps this new tablet comes with a little different from its predecessor, but not a significant change.
2. Weight
One of the problems on The New iPad 3 because the tablet is still a bit heavy. Unfortunately the Retina Display screen, better camera and faster processors, Apple can not reduce the weight of the device.
Possible to get a lighter, Apple had to reduce the size of the battery, which according to the company achieving 10-hour endurance.
3. Processor
Before debut, there is much debate about what kind of chip that would power this new iPad. After the iPhone 4S has a modified version of the A5 processor that is the iPad2, many suspect will get The New iPad 3 with A6 processor.
Instead, the tablet is equipped with A5X, which integrates a dual core processor with a quad core graphics and the good news there is no disappointment there. Moreover Apple said, A5X offers four times the performance of Nvidia Tegra chip 3.
4. 128GB version
Many are waiting for new iPad will come with a higher capacity. When The New iPad 3 has the highest with 64 GB of memory with no expansion slots.
5. 7-inch tablet
Although highly unlikely that Apple will introduce a small tablet, rumors continue to circulate that it will happen this year. After the release of the Kindle and Nook Fire Tablet, many are waiting to see what Apple could do with a smaller tablet size.
6. Siri
Everyone expects Apple to add Siri, virtual assistants are there voice on the iPhone 4S despite the fact that Apple does not embed in The New iPad 3. Interestingly, Apple said, that The New iPad 3 would allow users to dictate emails, but does not refer to it as Siri.
7. No name
It looks like Apple is moving away from the numbers in the naming scheme iPad, as you would on the iPod Touch. Currently only tablet that can be called 'new iPad'.
Well, it is 7 thinks that not owned by The New iPad 3. You may can disappointed with it. However, the true The New iPad 3 still welcoming by million people in the world.
Related to The New iPad 3 :
---
Unrivaled Power & Speed
The iCarrier packs an impressive 12, 000mAh of power and has a hefty life span of around 500 charge cycles. Charging your phones and tablets faster than any other brands of external battery.
Built to Last
The iCarrier can take a bashing. With its sturdy build, fingerprint-resistant black matte finish, and simple yet portable design, this models of portable battery is a force to be reckon with.
Highly Efficient Design
The iCarrier boast a -2.1A and 1A- charge port to charge two devices simultaneously. New Trent engineers meticulously designed the iCarrier to ensure high performance during dual charging - this means no increase charge time when charging two devices. Now that's efficiency!.
Compatibility.
The iCarrier is compatible with most Apple, Android and Windows Smartphone's and 5V Tablet, goPro, GPS, portable game consoles, etc...
* For Apple devices, please use the original Apple Lightning or 30-pin cables.
**Some phone/tablet/devices may require a special converter cable to be compatible
Battery Specifications.
Input: 5V@1.5A
Outputs: 5V@2.1A and 5V@1A
Dimensions: 3.9 x 3.6 x 1.1 inches
Recommendation.
For optimal charging we suggest charging the battery from a high speed USB wall adapter or charger (Not Included)
- New Trent's USB wall charger
- New Trent's Car charger.
Be sure to find the official New Trent logo to ensure a 10 month warranty.
---
Protect your iPad with this CaseCrown Bold Standby Case at all times
Functionality
The built-in magnetic strip provides the sleep / wake feature making your iPad. Because the cover is uniquely designed to flip back and transform the case into a comfortable viewing stand, this capability allows the viewer to use the iPad comfortably.
Protection
This case sports a simple and classy design made from faux leather, and the interior is lined with non-scratch material so you do not need to worry about any damages.
Convenience
All features of the iPad are accessible even with the case on through cut-outs and openings. It even includes a camera hole so you can take pictures and videos without removing it. Watch movies and listen to music clearly with speaker holes! The compact structure of the case offers convenient mobility so you can just grab your iPad and be ready to go.
---
Drop-proof your magical, new must-have gadget with the OtterBox Defender Series for Apple iPad! This cutting-edge case incorporates three layers of hardcore protection plus some advanced features. Stowing your iPad away for the night or for your commute? Simply remove the back polycarbonate cover and snap it over the face for ultimate touch screen protection. The built-in stand will come in handy while trying to watch a movie or video, and creates a comfortable browsing experience. When using your iPad on a flat surface, the silicone grip pads on the bottom will hold your device securely in place. We also designed this case to accommodate the optional iPad dock accessory! Take your iPad everywhere you go knowing that it is safe from the occasional drop, bump and/or scratch.
Get update with our newslater (it's free)
Cat :
News on Gadget
, tags:
apple
,
dual core processor
,
launch
,
new ipad
,
new ipad 3
,
tablet
,
the new iPad 3
,
The New iPad 3 Released
Comment For What is not Owned by The New iPad 3?