Nokia 808 PureView Will Available On This May
Nokia Confirmed that Nokia 808 PureView Will available on market this May
Still remember about Nokia 808 PureView? From the rumors talk that Nokia 808 will available on June. I think you still remember that Nokia bring an excellent features that will dominated on camera features with 41Mp. So, it is fair that many people waiting for this phones and want to try it. Let's we see the true story from Nokia statements.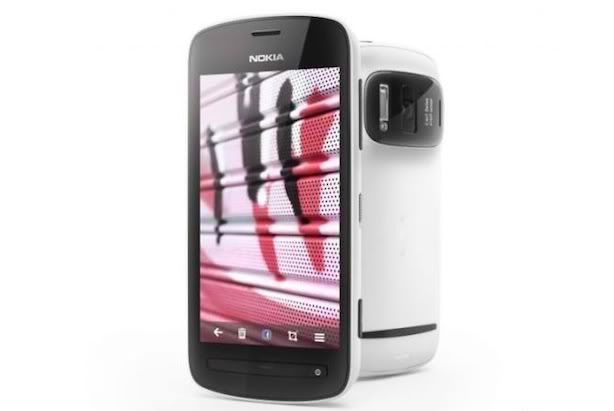 Nokia 808 PureView Will Available On This May
Nokia confirmed that the new mobile phone Nokia 808 PureView will be marketed on this month, it is broke the speculation that the phone will be available on the market in June.
Phones that won the Best Mobile Device at Mobile World Congress 2012, will soon be available in some countries, with Russia and India are among the first chance, Nokia said in a statement Tuesday (2/5). In this case, I think Nokia 808 PureView will give the best sense for customers.
Head of Nokia smart devices, Jo Harlow, said that PureView has raised the imaging performance in the whole smart phone industry, thanks to the high resolution camera.
"We will continue to develop our Nokia 808 PureView for upcoming smartphone, with again revolutionized the imaging experience," said Jo Harlow.
Nokia 808 PureView has 41Mp high resolution camera, which is claimed to produce better photos and can display the details that were not previously seen by another camera.
Nokia said 808 PureView able to produce a video recording full HD 1080 pixel resolution and the first mobile phone equipped with Nokia Rich Recording technology.
So, I also waiting for Nokia 808 PureView to be available on the market. Then if you waiting for this let's we make a hope that the 808 Pureview will give a satisfaction for the customers, you and me.
Related to Nokia 808 PureView :
---
The Nokia N9 is the first MeeGo-powered smartphone from the Finns, and we certainly hope it won't be the last because it's actually a rather decent piece of kit.The unibody polycarbonate chassis might feel a little plasticky to the touch, but it seamlessly integrates into the glass 3.9-inch OLED panel, which offers ClearBlack display technology to make the dark bits darker and the colours more vivid than ever before.
Get update with our newslater (it's free)
Cat :
News on Gadget
,
Smartphones
, tags:
camera phone nokia
,
first nokia with camera
,
new nokia camera
,
Nokia 808 PureView
,
nokia camera phone
,
nokia mega pixel
Comment For Nokia 808 PureView Will Available On This May