HTC Launched 4 New Smartphones Again
HTC Launched 4 New Smartphones Again – Looks like HTC Dominate the Smartphones Market Soon With Launched 4 New Smartphones Again
Just recently HTC showed the market with the release of HTC One X and One V, This time HTC moved aggressively again to launch the four smart phones simultaneously. HTC ambitions increasingly seen as four phones were intended for the premium segment and middle segment. This is the big news that we know HTC Launched 4 New Smartphones Again.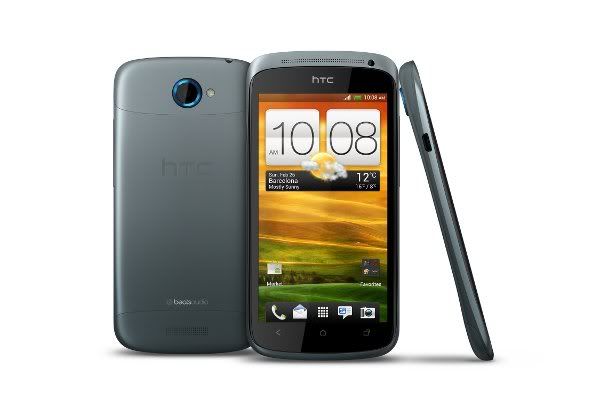 HTC Launched 4 New Smartphones Again
The first of four stuff that HTC launched together is HTC One S. According to HTC Country Manager in Indonesia Agus Sugiharto, One S is positioned in between the One X and One V. With the price of which cost about $600, One S is cheaper than the approximately $100 One X, but is more expensive than the One V with price about $300.
In his explanation, Product Manager HTC Indonesia Samudra Seto explained that One S is a combination of advanced technology with the art of craftmanship. "The phone is just 7.8 mm thick, the thinnest phone ever made HTC," said Seto during a press conference in Indonesia Cellular Show at the JCC Jakarta, Wednesday (06/06/2012).
At the rear, One S using metal unibody with a silvery color gradation varies in each product.
In terms of innards, One S got a pretty impressive capabilities. Dual core processor with a speed of 1.7 GHz so the core and this phone has 16 GB of storage. In addition, One S also embed the latest Android OS, the Ice Cream Sandwich with a user interface HTC Sense.
"All the features available on HTC's One X One is also contained in S," Seto said.
In addition to One S, three other phone launched HTC mobile phones are a family of Desire, the Desire C, V and Desire VC. With affordable prices, that is between $300 to $400, HTC emphasizes four elements of CORE experiences in it. Four experiences it is the design and good product quality, large-screen smart phone that makes it different from the feature phone, the latest operating system and an intuitive user interface.
Among these three families Desire, Desire C is the most petite with just carrying the 3.7-inch screen. While VC and V has a 4 inch screen. In addition, Desire C is a phone that can only be used with a SIM card only. While Desire V features a dual SIM card GSM and GSM, and Desire VC had a dual SIM card GSM and CDMA.
At the same time, HTC also took SmartFren CDMA operators to market Desire VC. HTC and SmartFren promised to soon release the data packets are devoted to pampering the gadget users who need a data connection is capable.
Then, when four new HTC phone will be available in the market? Agus Sugiharto said that before the month is over, consumers can buy a mobile phone choice. "Now it's June. So in this month must have been on the market, "he said confidently.
Related to HTC Launched 4 New Smartphones Again :
---
HTC ONE X IN GREY COLOR UNLOCKED GSM + STANDARD ACCESSORIES + FULLY BOXED. This device is compatible with 2G GSM 850/900/1800/1900 and/or 3G HSDPA 850 / 1900 / 2100 networks world wide.USB cable/ Wall charger, phone/ back cover, battery, and standard head phones
---
Powered by a 1.5 GHz processor, the HTC One S smartphone makes multitasking a breeze. This Android mobile runs on the Android 4.0 OS that supports a wide range of applications. Thanks to the 4.3-inch capacitive, multi-touch screen of this HTC smartphone, you can easily navigate your way through its highly versatile options or enjoy your favorite game to the fullest. With Wi-Fi connectivity and 3G support, you can surf the Internet, check e-mails, and stream videos on the HTC One S at amazing speeds. This HTC smartphone supports GPS to offer navigational assistance. The Bluetooth connectivity in the HTC One S lets you easily share files between compatible devices. Be it staying in the loop with push e-mail or chatting with friends on WhatsApp and Facebook, this Android mobile has it all.
---
The HTC One X S720e is an Android OS v4.0 with HTC Sense. It features a 4.7-Inch Super IPS LCD2 touchscreen display with Gorilla Glass, Beats Audio support, a 32 GB internal memory, 8MP camera autofocus LED flash, 1080p HD video recording, A-GPS support.

Get update with our newslater (it's free)
Cat :
Android
,
Electronics
,
Smartphones
, tags:
HTC
,
HTC Desire C
,
HTC Desire V
,
HTC Desire VC
,
HTC Launched 4 New Smartphones Again
,
HTC One S
,
HTC sartphones
Comment For HTC Launched 4 New Smartphones Again