Gigabyte U2442, U2440 and X11 Intel Core 3rd Generation Notebook
Introduce Super Lightweight Gigabyte U2442, U2440 and X11 a Notebook with Intel Core 3rd Generation
Finally Gigabyte officially introduced three new super-lightweight notebook with an excellent experience built in Intel Core 3rd Generation called Gigabyte X11, U2442 and U2440. Gigabyte X11 is the thinnest notebook with 11.6-inch wide screen. This notebook also has a storage capacity Solid State Drive (SSD) 128GB and uses full HD 16:9 display with LED backlight to produce high quality images. The Gigabyte X11 is an excellent notebook after all, bring huge sensation to serve their customers and make it sense. With Intel Core 3rd Generation technology, it would be great advantage for Gigabyte.

Gigabyte U2442, U2440 and X11 Intel Core 3rd Generation Notebook
Gigabyte U2442 is a notebook with 14 inches screen. This Gigabyte U2442 notebook weighs 1.57 pounds and comes with an Intel Core 3rd Generation. Gigabyte U2442 also comes with NVIDIA GeForce GT graphics capabilities 650m / GT 640M, THX TruStudio Pro audio technology dandisplay 1600 × 900 HD +. It will be a perfect selection for using this notebook at a hard wokr such for playing game or graphics.

Gigabyte U2442, U2440 and X11 Intel Core 3rd Generation Notebook
The last stuff is a Gigabyte U2440 that comes with 14 inches screen and equipped with Intel Core 3rd Generation too. The Gigabyte U2440 has also been using NVIDIA GeForce GT630M graphics, 1TB HDD storage capacity and built-in ODD with a thickness of 21.5 mm. It is also great choice after U2442.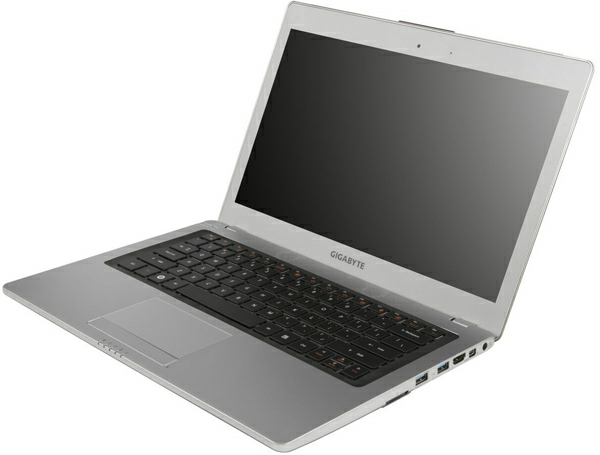 Gigabyte U2442, U2440 and X11 Intel Core 3rd Generation Notebook
Gigabyte U2440 is also equipped with USB 3.0 which is claimed to provide data transfer speeds of up to 10-fold, HDMI1 port, 4 3D/HD output and Bluetooth 4.0. Wow, great cheer for all of these three super light weight notebook with Intel Core 3rd Generation technology.

Gigabyte U2442, U2440 and X11 Intel Core 3rd Generation Notebook
Related to Intel Core 3rd Generation :
---
Like your mobile phone, Laptop should also be considered one of your personal gears to store your data and work. Thanks to Gigabyte, the sleek 14-inch Gigabyte Notebook E1425-CF1 is ideal to be owned by everyone. With great performance and functionality at no financial stress, E14225-CF1 is designed to enhance productivity and online lifestyles at home, work or campus, making it easy to stay on the digital frontline. Adopting Intel's powerful calpella platform with max of 4G DDR III memory capacity, E1425-CF1 will meet your professional needs in office and personal needs at home. Built-in webcam on top of standard wireless connection capability facilitates smooth video conferencing and vibrant social community. I/O and connecting ports are sophisticatedly covered by extra shield to prevent them from dust. For multimedia fun, the SRS Premium Sound brings out rich sounds and nuances buried in the recorded or streamed multimedia content, creating a more natural audio experience. HDMI interface requires no analog/digital conversion and minimizes signal distortion provides hi-end multimedia play. Excusive Gigabyte Smart Recovery allows users to restore system back to factory default settings by a simple press on F9 when boot up.
---
By now the world knows that Seagate Barracuda 7200 drives, from the world's premier storage provider, deliver years of reliable service and high performance. This is a product family that has been strengthened and refined over 12 generations. It embodies the highest levels of reliability, performance and capacity. And this latest generation is a leader in storage. The Barracuda 7200.12 drive is an ideal choice for workstations, desktop RAID, gaming PCs, high-end PCs, mainstream PCs and USB/FireWire/eSATA external storage. After years of pioneering research at Seagate, perpendicular recording is now a proven technology. It increases capacity and dependability by storing data vertically, rather than horizontally. And vertically stored data bits mean increased data density which means higher performance to increase productivity. The Barracuda 7200.12 drive delivers excellent power savings without sacrificing drive or system performance, giving customers the ability to manufacture PC systems and external storage systems that meet energy savings requirements. Seagate hard drives have long been produced with the environment in mind, and not just with low power consumption. With Seagate and the Barracuda 7200.12 drive, our customers can have the best of both world stop hard-drive performance and the satisfaction of knowing they are using a high-capacity drive with a very small eco-footprint.
---
Go faster and further with a notebook or netbook memory upgrade from Crucial. We've got quality SODIMM memory for mobile systems. And because a memory upgrade is one of the easiest, most affordable ways to improve system performance, it's the ideal solution for on-the-go users. If you count on your netbook or notebook, count on memory from Crucial. Crucial is a key brand in the Lexar Media family of products. So whether you're focused on your family, friends, work or life outside of work-Crucial DRAM products help make computing more reliable, faster, and more effortless. With upgrades for nearly every PC and Mac system out there, plus flash products and Solid State Drives, you can be sure that if it's important to you, it's safe with us.
Get update with our newslater (it's free)
Cat :
Computers
,
Laptops & Tablets
, tags:
gigabyte notebook
,
gigabyte U2440
,
Gigabyte U2442
,
gigabyte X11
,
Intel Core 3rd Generation
,
super lightweight notebook
Comment For Gigabyte U2442, U2440 and X11 Intel Core 3rd Generation Notebook